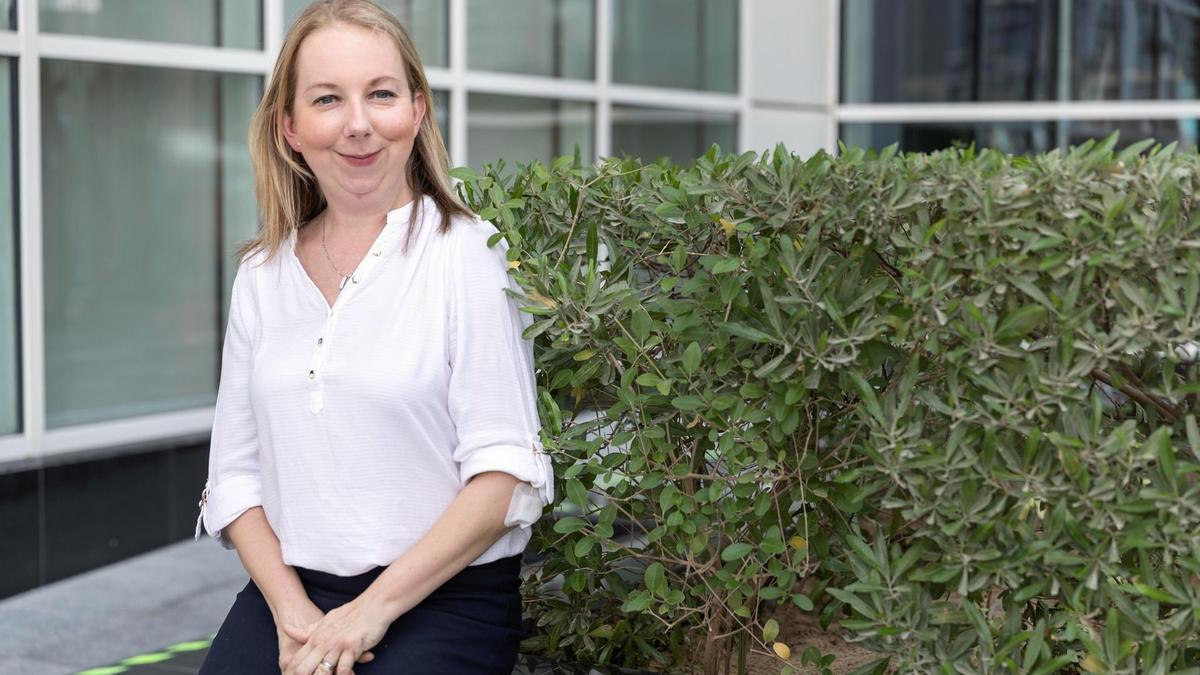 04 Oct

'Stigma' of arthritis leaves many in UAE fearing for their jobs

People with arthritis in the UAE are suffering in silence because they fear losing their jobs and being left to count the cost of mounting medical bills.

A patient support campaigner told The National there is a stigma around arthritis that leads to many sufferers hiding their condition from their boss.

Katrina Thornely, patient support director at the Middle East Arthritis Foundation was an infant when she was found to have the debilitating condition.

Speaking before World Arthritis Day on October 12, Ms Thornely, from Essex in the UK, said the condition causes physical and mental anguish for sufferers and also takes a financial toll.

"I have spoken to people working as gardeners who have arthritis and earn Dh1,000 a month, but the medication alone costs Dh3,000 a month," she said. "How can they be expected to afford that?"

She also said that employment for arthritis sufferers is more of an issue for those in the private sector.

"The protection for workers in the private sector here is not as strong as in other parts of the world," she said.

"Here people can be afraid to talk about having arthritis in the workplace and we need to educate them more about that."

She said that taking out a health insurance package for herself for Dh35,000 still worked out cheaper than the cost of medication each year.

"It is practically the same as another school fee for the year," she said.

Ms Thornely said having juvenile-onset rheumatoid arthritis diagnosed so early helped her to take a proactive attitude towards life.

"I have never known a life without arthritis," she said.

But for many people in the UAE it is a different story, as the mother of two explains.

"When I told a young Emirati that I was pregnant she couldn't believe it," she said. "She wanted to know why my husband would want to marry me if I had arthritis."

She said she wants to use her story as an example to let others know that life with arthritis is nothing to be ashamed of.

When she was 18, Ms Thornely had to have her wrists fused, meaning she had to learn to write all over again.

Ms Thornely said there is a stigma towards arthritis in Emirati and Indian cultures.

Anaihita, 21, would not share her full name because she is worried about how people will react to someone so young suffering from arthritis.

The Indian national, who also has juvenile-onset rheumatoid arthritis, said she experienced ignorance from people who look at the condition as something that affects older people only.

"Because it is an invisible disease, I think it's hard for people to fully grasp how debilitating it can sometimes be – I struggle to turn over in bed or put on a T-shirt. I am often in excruciating pain even though I am lying down totally still."

Anaihita said that cost is very much an issue when it comes to buying the right medication.

"I have recently graduated so I am not covered by insurance but I hope to find a job soon that will provide it," she said.

Dr Luzia Sampaio, consultant rheumatologist at the Dubai Bones and Joints Centre said as well as treatment costs, sufferers faced other challenges.

"There is also the impact it has on your work life. It is quite common for people to be late for work because of the pain, which creates problems with their employer," she said.

Dr Sampaio said life expectancy for sufferers is 10 years less than someone who is free from the condition.

Dr Humeira Badsha, consultant rheumatologist and board member of the Middle East Arthritis Foundation said the transient nature of life the UAE also comes into play.

"Many people are in the country only for a short period of time and may not have access to health insurance or health care straight away," she said.

"This results in diagnosis and treatment getting delayed. Secondly, as they live in a foreign country, they may not yet have a trusted network of doctors and hospitals they can rely on, unlike in their home country."

Dr Badsha and her colleagues have organised a World Arthritis Day event at Dubai's Shangri-La Hotel.

For more information, visit www.arthritis.ae/wad/ or call 050 534 3182.